Do you like music? I do
I do not in any way profess to be a music critic, nor worthy of being one. If I hear something I like then I will keep listening to it- that makes sense. I like Pop music, catchy with a beat, great for running to. I like Matt and Kim, happy music and Vampire Weekend. Jimmy Eat World is one of my ALL time favorites I could listen to Bleed America repeatedly, I know a lot of people prefer Clarity. (So excited that they will be playing at Bamboozle this May in Asbury Park NJ. They are having a great line up by the way )This is one of those CDs where I pretty much love every song.
I also really like The Fray, another band I could pretty much listen to every song. There are few unknown bands that I know.....my husband on the other hand finds music that has not mainstreamed yet. He's always a little disappointed when they end up blowing up, but at least he was listening to them before that happened. I remember seeing Fall Out Boy at some little theater in Philly before they blew up.
Of course I will also embarrassingly add in that I enjoy Ke$ha, old Britney, Spice Girls, Backstreet Boys and Lady Gaga. I won't go on to list every group/person that I like. Sometimes I realize after I've been listening to the songs for awhile how bad the lyrics really are. I end up liking and rocking out to the beat and then when I actually start to concentrate on the lyrics---oops. Oh well.
I do also like bands that play their own instruments, Foo Fighters, U2, Train, White Stripes,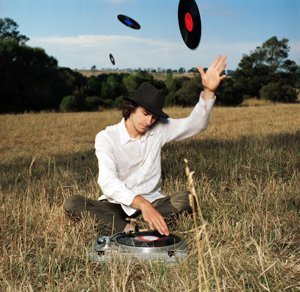 My husband has a blog and writes about music, life and libations(beer in case you didn't know). He blogged about Gotye, you know the single that's blowing up the radio "Somebody that I used to know." If you are interested in his review, check it out here.
What are some of your all time favorite bands?
What's a great song to exercise/run to? (I need new music:-) )